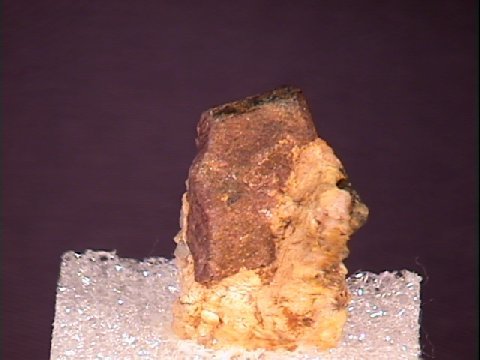 Monazite is a phosphate mineral containing the rare
earth metals cerium, lanthanum, and thorium.
ODISHA, INDIA (INTERNATIONAL BUSINESS TIMES) -- India will soon foray into rare earths mining as it targets to open by December its 10,000 tonnes capacity
monazite
processing plant in the eastern state of Odisha. Indian Rare Earths was awarded the authority to mine the rare earths, and plans to begin mining around 2,500 hectares. An earlier survey by the Atomic Minerals Directorate for Exploration and Research, Hyderabad, a unit under the Department of Atomic Energy of India, revealed huge deposits of rare earths minerals in the coastal stretch of Puri. "The Odisha plant could be commissioned by December. We will carry out dry runs, and hopefully, start production early next year,'' Mineweb quoted R N Patra, chairman of
Indian Rare Earths Limited
, as saying. Worth $25 million, the monazite processing plant will handle around 2,250 tonnes of rare earths. It will then be separated at Indian Rare Earth's Aluva facility in Kerala for domestic consumption, while the rest will be exported, Mr Patra said. No exact figures were mentioned how much rare earths will be exported.
Source:
India Ventures Into Rare Earths, To Launch Soon Monazite Processing Plant
(Reliability: Medium)
Comment:
India also plans on capitalizing on China's new rare earth policy by entering the global market. With the plant expected to open in December of this year, they likely are in a better position to profit amid the ongoing dispute between the WTO, China and the United States.